We began in the pursuit of a better idea
Since 1979, Team Co-Line has been committed to outstanding customer service, on-time delivery, and competitively priced products and services all with a quality focus. Being family owned continues to drive a unique and diversified team of nearly 200 individuals to be the best they can be working right alongside our ownership team. Anyone can have the sticks and stones of buildings and equipment, but it's our amazing team of professionals that gives Co-Line the edge in the metal fabrication industry.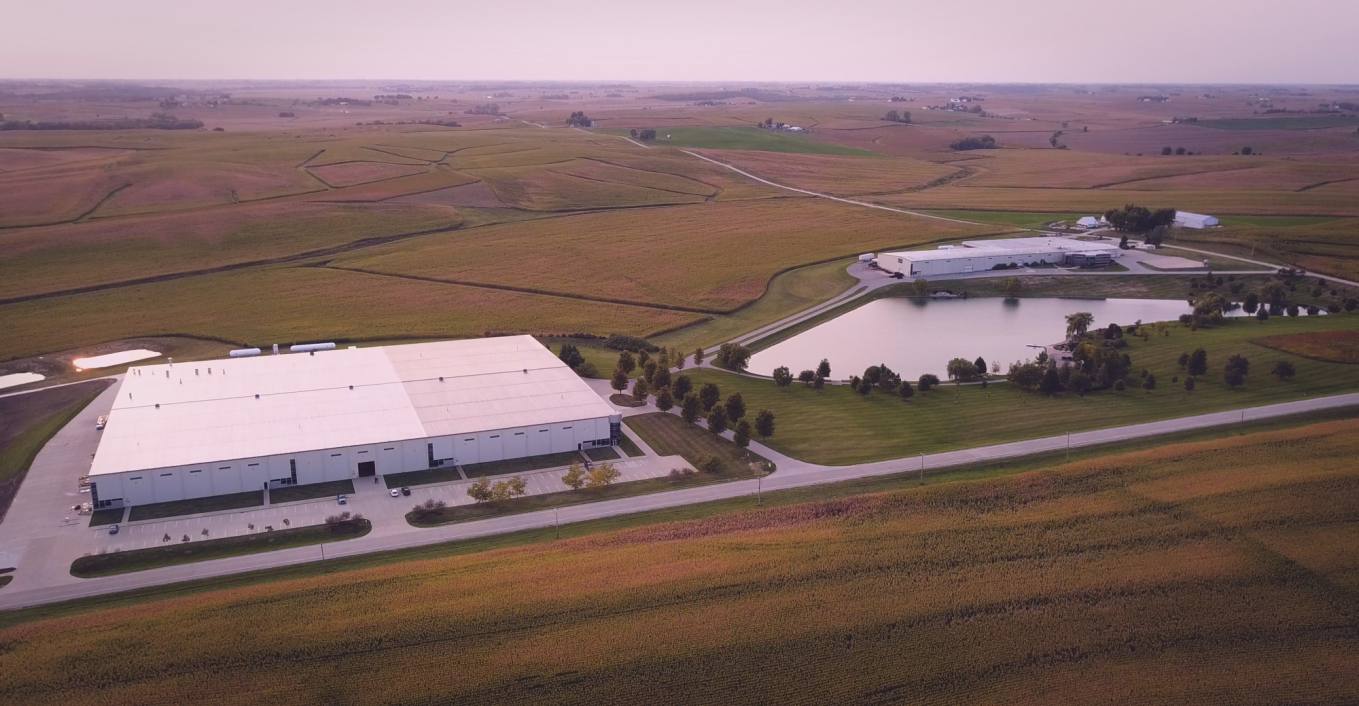 With 300,000 square feet under roof, our manufacturing facilities house some of the best metal processing equipment in the industry. Staying one step ahead with technology advancements and updated equipment ultimately gives our customers the best the industry has to offer. Continually investing in our people, processes, equipment, and technology makes Co-Line a one-stop shop for all your metal fabrication needs.
Let us help you experience The Co-Line Edge!
1979

County-Line Welding opened up their doors for business with two employees, Dale and his wife Tana. Business flourished and the need for an office was soon recognized. Early jobs included building livestock equipment, repairs and welding for local farmers and businesses.

1980

County Line Welding purchased it's first press; a used Niagara 80-Ton. After the project failed, the press was sold.

1988

County Line Welding introduces Sure-Latch, a proprietary gate closer for farm, commercial, and residential use. It's first order of ten latches was sold to a hog-buying station. The product's success launches Co-Line into mass manufacturing and expanded operations for stamping, tool & die, and robotic welding.

1989

County Line Welding incorporates and becomes Co-Line Welding, Inc. Celebrating our 10-year anniversary, Co-Line employs a total of 4 people.

1990

Co-Line begins producing Goalsetter Basketball Systems. It is the first adjustable hoop on the market which leads to construction of a new 10,000 square foot manufacturing building and the addition of 11 employees.

1994

Co-Line introduces a full-service Tool & Die department after purchasing it's first high-tonnage press - a 500-ton Komatsu. Along with 15 additional employees, Co-Line adds an additional 25,000 square feet of manufacturing space.

1995

An automotive plant contacts Co-Line with an urgent request after one of their stamping presses broke down. Co-Line responded immediately and began stamping parts for the automotive industry on Labor day 1995 and continues to stamp automotive parts to this day.

1998

We keep growing. An additional 28,000+ square feet of manufacturing space is added to the Co-Line campus.

1999

The Co-Line funny car racing team, lead by company founder Dale Brand, wins their first Iron Man championship -a race that was televised by ESPN.

2000

A seven-acre lake is added to the grounds just east north manufacturing building and company offices.

2001

The Co-Line funny car sets a new world record: 5.722 seconds at 242mph on a 1/4-mile track. Meanwhile, an additional 40,000 square feet of manufacturing space is added to the ever growing campus.

2002

Co-Line achieves ISO 9001:2000 certification, supporting commitment to continuous improvement.

2003

The company installs a Mazak Space Gear 3-D laser cutting system, the first of it's kind in Iowa.

2005

Co-Line acquires Goalsetter brand and patents. Along with ownership, Co-Line brings marketing, sales, engineering and manufacturing all under one roof. A new 80,000 square foot building is completed and building site is prepared for future expansion.

2006

Co-Line signs first Department of Defense contract, partnering with Brownells to produce the ammunition magazine for M16, M4 and AR15 rifles.

2007

An F2 tornado hits Co-Line, destroying the Welding Repair Shop causing extensive damage to the manufacturing facility and the Dale Brand residence. Employees, customers alike turn out to help with cleanup. As a result, Co-Line Manufacturing never stopped producing parts for our customers nationwide. Employees continued to work while repairs were underway.

2010

Co-Line installs it''s second Tube Laser (the first high-speed machine in the nation).

2015

Co-Line sells the Goalsetter brand to Escalade Sports, but continues to manufacture the basketball hoop product line.

2017

The largest expansion at Co-Line in company history takes place, adding 120,000 square feet of manufacturing space to our campus.

2018

Co-Line purchases our first Fiber Flat laser; making the jump to 8,000 watts and 6x12 bed size. Demand leads to purchasing a second laser just months later.

2019

Celebrating 40 years in business, Co-Line and our team of nearly 200 employees host an open house for customers and vendors. Co-Line is proud to be an American-made and family-owned business. Members of Dale and Tana's family have joined the business throughout the years, including son Eric and his wife Faye.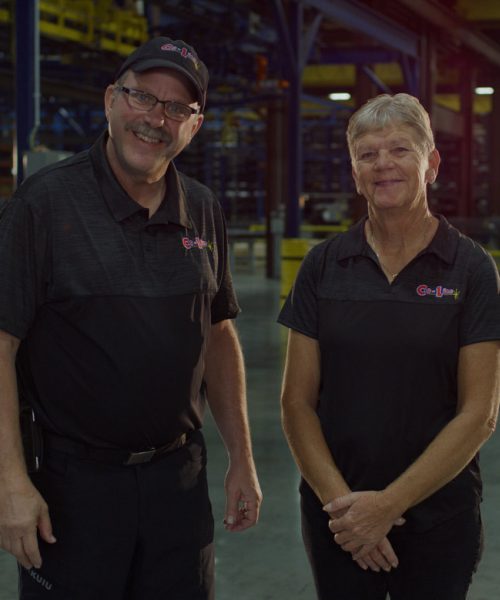 Founders
Dale & Tana Brand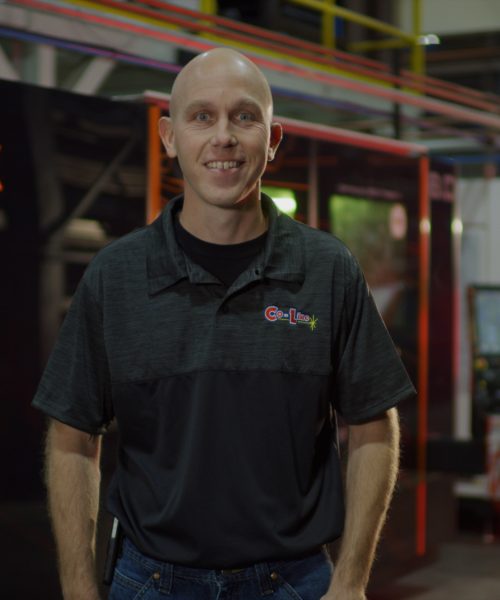 Owner / Leadership
Eric Brand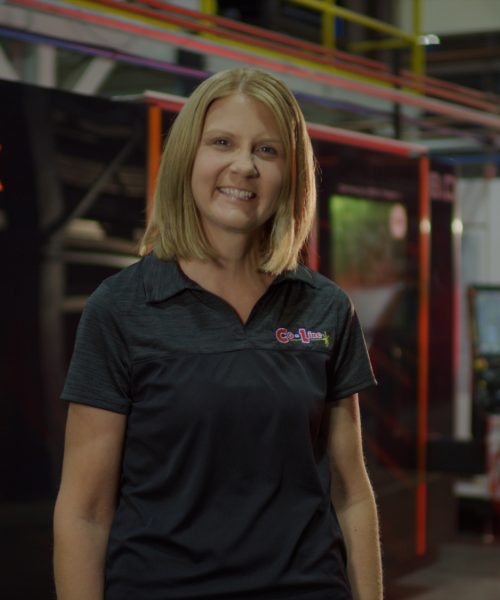 Owner / Leadership
Faye Brand
Purchasing & Operations Manager
Cory Tice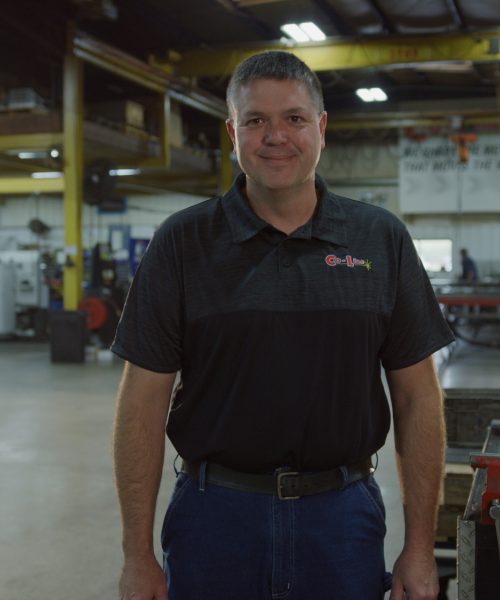 Operations Manager
Eric Leonard
Operations Manager
Dan Schutte
Engineering & Sales Manager
Peter Smith
Sales & Estimating
Nicole Fetzer-Bryan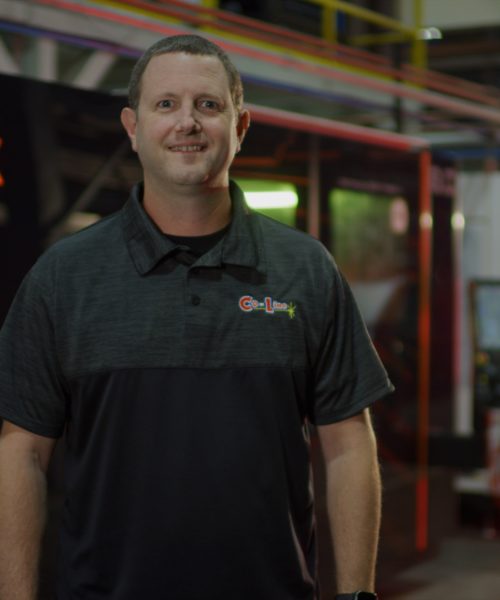 Sales & Estimating
Elliott Mapes
Sales & Estimating
Tom Orr
Sales & Estimating
Doug Richards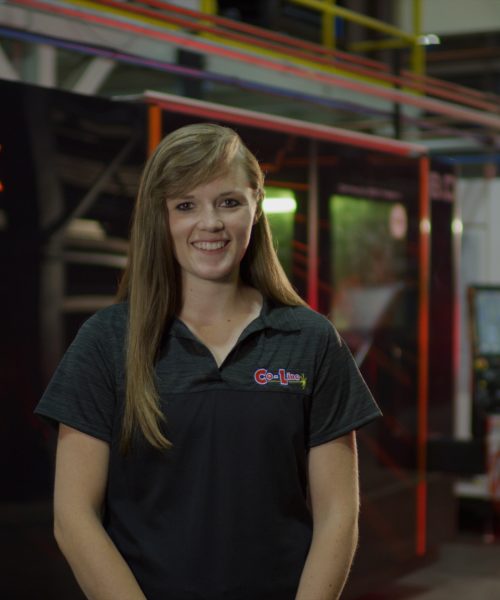 Customer Relations
Gabby Axmear
Customer Relations
Sandy Kuhlmann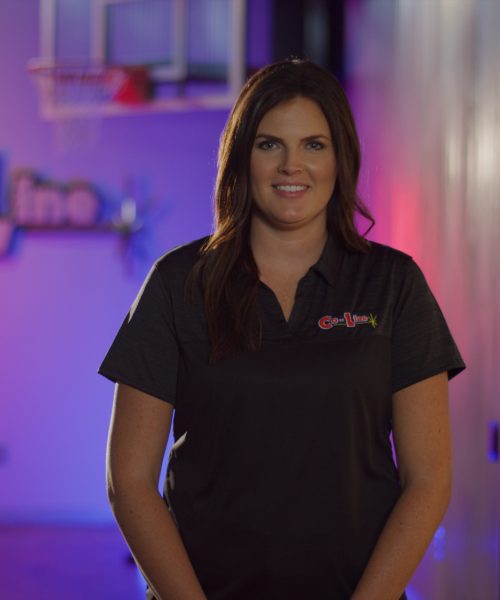 Customer Relations
Taylor Terpstra
Customer Relations
Wayne Woollums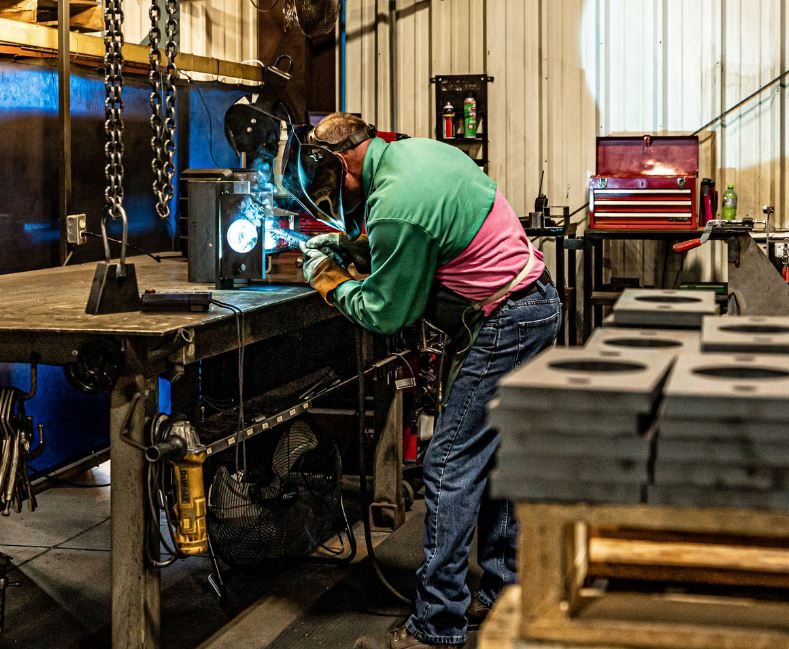 We find a way to say Yes
Your Co-Line team wants to show we are serious about service. If the usual ways are unavailable, we find new ways to say 'yes.' We routinely answer challenging time frames. But we never sacrifice the quality you expect. Our on-time delivery performance is 99.1 percent. With Co-Line, you can count on getting product when you need it.