Careers
Co-Line is more than just a workplace. We are a family of employees who, together, know how to work hard and enjoy the fun and unique perks that come with a career at Co-Line Manufacturing.

Apply today to join our outstanding team!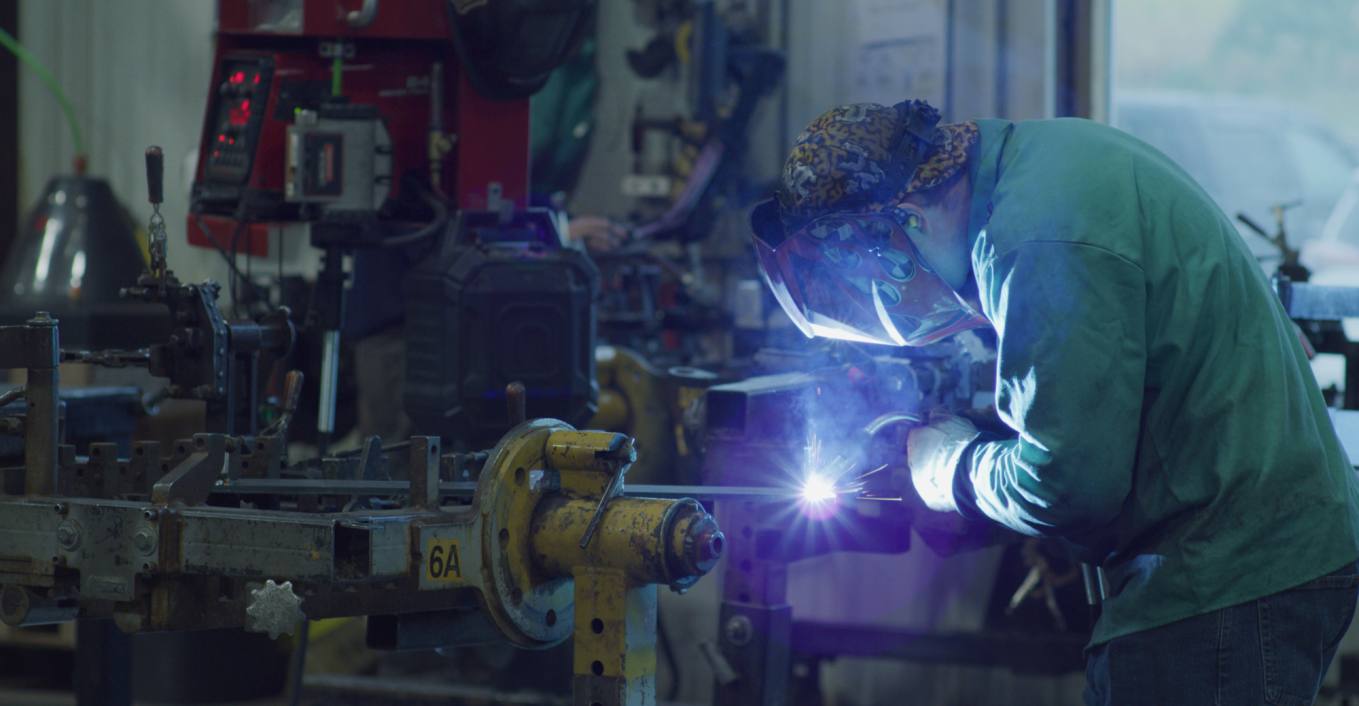 Are you ready to join a company with a rewarding atmosphere? Then, check out a work environment like no other!! At Co-Line, we appreciate hard work and dedication and we take pride in being able to offer opportunities throughout our organization. On the job training is available to those who demonstrate the drive and the desire to learn!
Machinist
Job Description: Operates production equipment including vertical machining centers, horizontal machining centers, mills, and lathes, to shape various metal plates, sheets, and tubes. Operator performs set-ups and quality checks in addition to running production parts. Attention to detail and previous manufacturing experience preferred, but training is available to the right candidate. Full-time position located in rural Sully, IA.
Robotic Welder Operator
Job Description: Seeking candidate with good eye-hand coordination to operate robotic welder; will follow set-up instructions, load and unload parts, and verify quality specifications. Manufacturing or welding experience helpful but will train the right candidate. This is a full-time position located in Sully, IA.
Quality Manager
Job Description: Works directly with production employees and customers, promoting quality assurance in all areas of manufacturing. Ensures that quality standards are documented and comply with established customer requests. Must have strong proficiency in Microsoft Excel. Must have 5 years of previous manufacturing experience. Oversees quality technicians, ISO coordinator, and compliance manager. This is a full-time position open due to upcoming retirement located in rural Sully, IA.
Welder
Job Description: Responsible for welding and fabricating a wide variety of projects in a metal fabrication environment; Follows customer specifications to ensure completed parts meet quality standards; Accurately documents quality measures and quantities. Must be able to recognize welding symbols and read blueprints. This is a full-time position located in Sully, IA.

Night Shift Positions
Night Shift Positions – due to continued growth, we are seeking employees to fill new positions on our night shift. Welders, Machine Operators, Assemblers, Parts Coordinators, Material Handling, Maintenance, and more are available. Hours are 9 p.m. to 6 a.m. Sunday –Thursday. Eligible for $5 Shift Premium.

Parts Coordinator
Job Description: Responsible for accurately coordinating large volume of laser cut parts in fast-paced environment; must be detail oriented and have good eye-hand coordination. Frequent heavy lifting required. This is a full-time position located in Sully, IA.

Painter
Job Description: Prepares variety of metal products for paint; follows specifications for paint selection and applies paint using electrostatic paint system; verifies paint and adhesion quality. This is a full-time position located in Sully, IA.

Toolmaker
Job Description: Responsible for building and maintaining tooling, jigs and fixtures in order to produce end products. General machinery. 1-2 years tool & die making experience preferred. This is a full-time position located in Sully, IA.

Interested in our other positions?
If you are not sure what you are looking for but you are interested in joining our team, please submit an application by using the form below.