Cutting & Sawing
Co-Line Manufacturing is equipped for both production and short run sawing needs. Our horizontal and vertical automated band saws allow for cutting up to a 18 x 24" cross sections, and 60° miter cuts.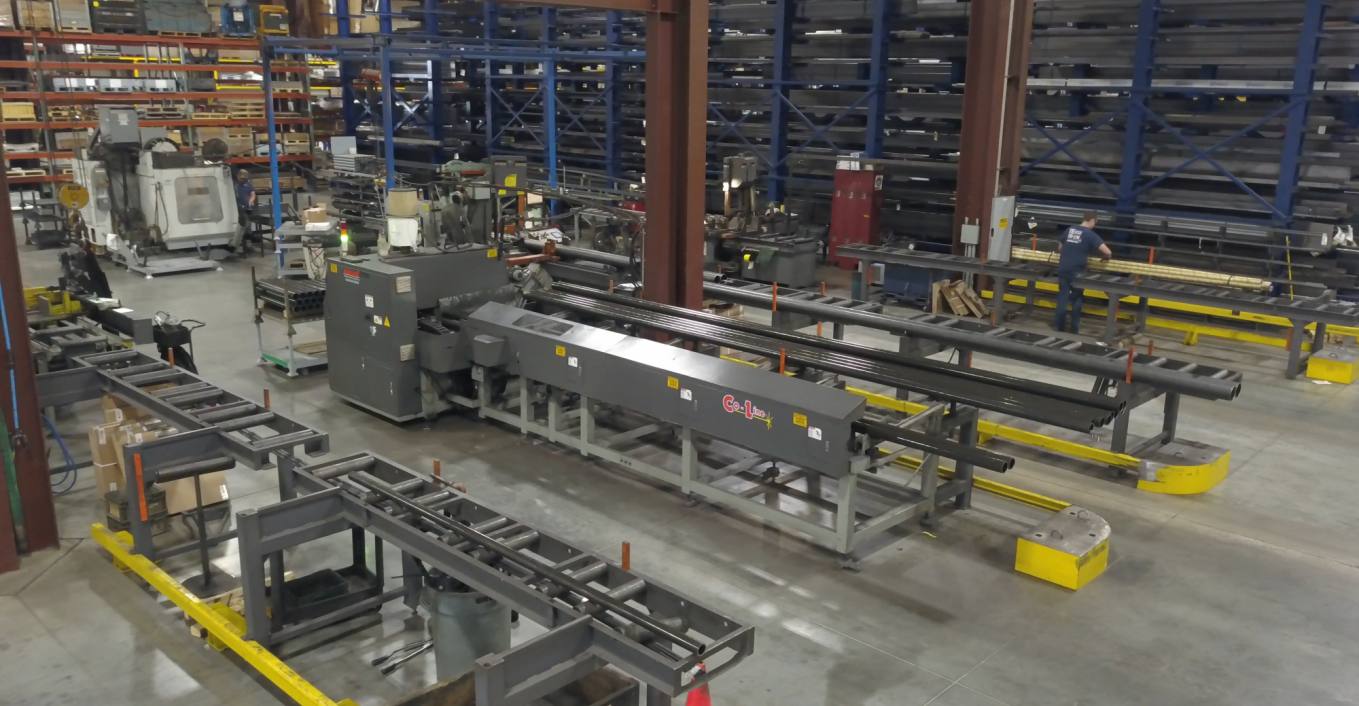 We have a variety of ways to meet your cutting and sawing needs
View our Metal Cutting Equipment Specifications here
Cold Cut Saw
Marvel P-100C Automatic Cold Cut Saw (straight cuts- min 1/2" dia. and max 4" dia.)
For ferrous material, this unique type of cutting turns the blade at a very low RPM, similar to a milling process, giving a FAST, precise, burr-free cut without heat or sparks
---
Band Saws
Marvel 380A-PC360 Vertical Auto Bundle Cutting Saw
HEM VT120HA-60 TS Vertical Auto Saw
HEM V120HA Vertical Auto Saw
HEM V100LA-3 Vertical Auto Saw
HEM V100LA-2 Vertical Auto Saw
HEM V100A Vertical Auto Saw
HEM H90A4 Horizontal Auto Saw
---
Other Metal Cutting Equipment:
Edwards 1/4″ x 10′ Hydraulic Shear
(3) Piranha Ironworkers
Interested in a project or just have some questions?
Let us know.
Sales & Estimating
Nicole Fetzer-Bryan