TUBE LASERS
(6) 6-axis 3D tube lasers can handle many types of structural material, including (2) fiber lasers.
Please contact us today for more information on your Laser needs.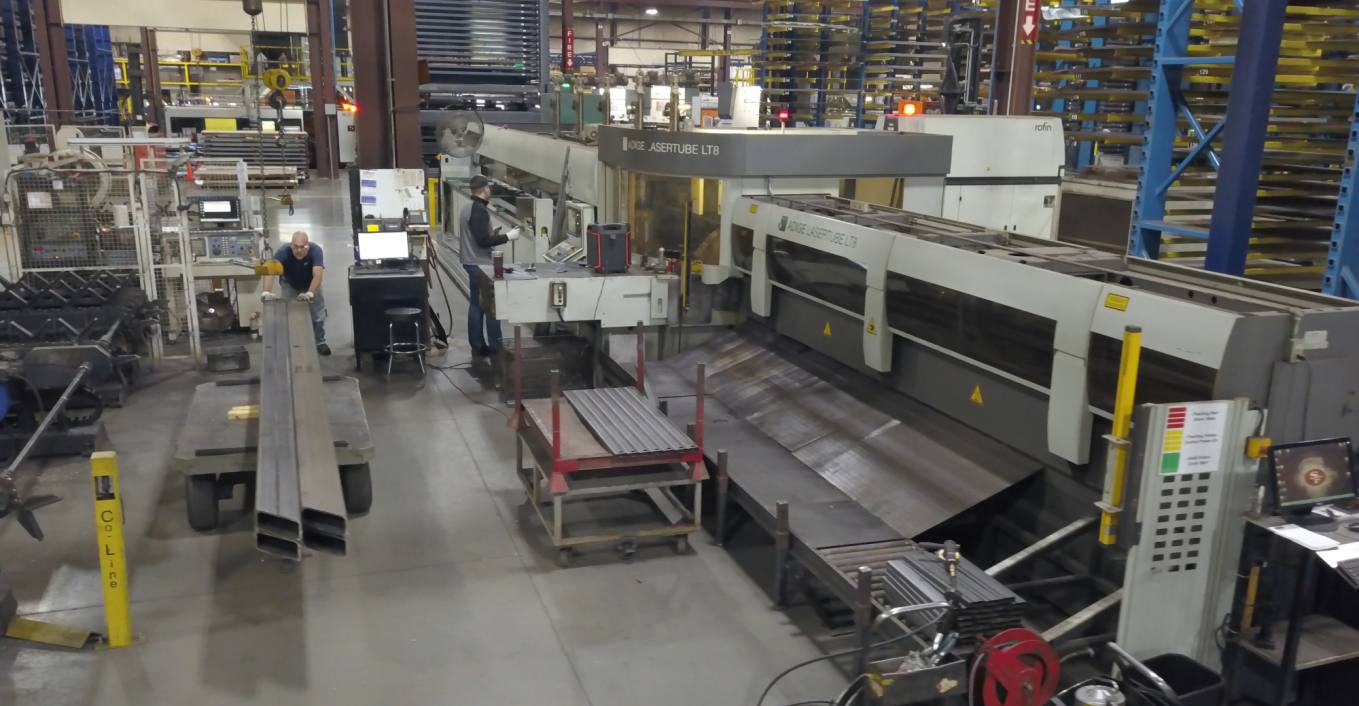 Offering both CO2 and Fiber technology
Square/Rectangular tube- Up to 10×10″
Round tube- Up to 12″ O.D.
Can load raw lengths up to 26.5 ft
Can cut wall thickness up to 5/8" on most material sizes
Angle iron up to 8x8x 1/2" thick
C-Channel up to C8
I-beam and W-beam
Tapping holes within the machine is also available
Interested in a project or just have some questions?
Let us know.